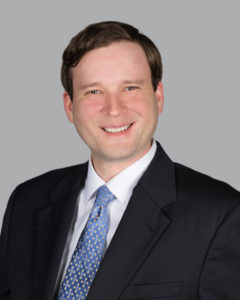 After receiving his law degree in 2008, Conrad Dillon began his career serving as Health Advocacy Fellow at Medicare Rights Center in New York City. While educating and advocating for Medicare beneficiaries across the country, Mr. Dillon developed an invaluable insight into the inner workings of the U.S. healthcare system. Returning home to Dayton after completing his LL.M. in Health Law degree, he joined the law firm of Craig T. Matthews & Associates, LPA, working under the guidance of experienced litigator Craig T. Matthews on a variety of issues, including commercial litigation, employment disputes, estate planning, and real estate transactions.
Mr. Dillon then spent several years serving as in-house counsel to a network of home health agencies, providing legal counsel on regulatory healthcare compliance, complex commercial transactions, real estate transfers, employment disputes, and intellectual property protection.
Mr. Dillon holds a Master of Laws in Health Law from Seton Hall University School of Law, and a Juris Doctor degree from University of Dayton School of Law. He received his Bachelor's degree from Ohio University.
He is licensed to practice law by the Supreme Courts of New York and Ohio, and admitted to the United States District Court for the Southern District of Ohio.